Today many of us enjoy traveling worldwide whether it is discovering new countries or returning to see loved ones back home. You want to make sure you have travel medical insurance in place to cover the unexpected.
What You Should Know About Travel Insurance
Getting sick or injured is never fun, but in a foreign country, it can be an even more stressful time. However, having the peace of mind that travel medical insurance will cover you should the unknown occur will alleviate some of your stress about traveling. At Blake Insurance Group we offer you the ability to buy your travel insurance online when it is convenient for you. But before you click to purchase here are some things you need to know about travel medical insurance.
These plans are designed for travelers leaving their home country that are worried about coverage overseas. Most insurance plans provide no coverage once you leave the US, and an accident or illness abroad would not be covered.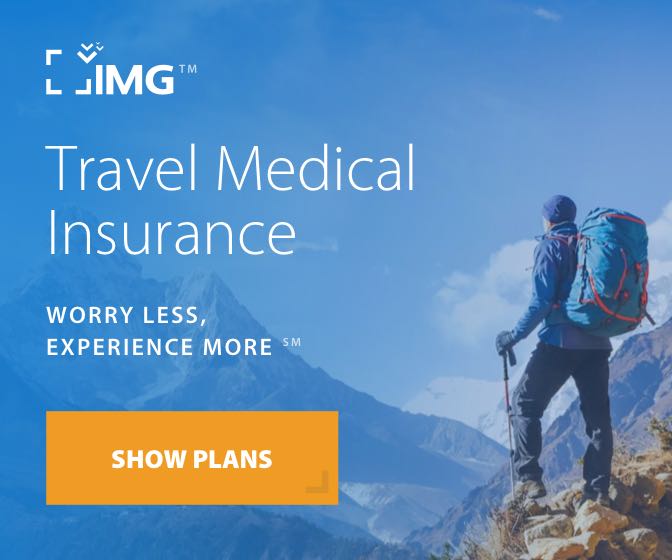 If you are traveling abroad and have an accident or become ill, it would cover medical costs for you. Emergency dental treatment is usually included, and emergency transportation such as an ambulance or airlift services are also included.
Emergency medical evacuations can transport you out of a remote area and moved to a proper medical facility where you can get the right care. If you should get killed or die on your trip, the repatriation coverage will make sure your remains are properly sent to your home country or a nearby funeral home.
Many travel medical plans include some Accidental Death and Dismemberment (AD&D) and/or term life benefits that are paid despite any existing coverage you may have back home for a covered injury. This coverage can fill out your life insurance benefits and provide additional coverage for you or your family in the case of a major accident.
Travel Medical Insurance for Tucson Residents
At Blake Insurance Group we offer multiple travel insurance plans that will fit your needs and budget. Most of our plans provide the following:
● Short-term travel medical insurance for individuals, families, and groups from 5 days to 2 years
● Coverage for non-U.S. citizens traveling to the USA
● Renewable up to 24 months
● Maximum Limits from $50,000 to $500,000
● Deductible options from $0 to $2,500
● Coverage for acute onset of pre-existing conditions
● Long-term (1+ year) comprehensive worldwide medical insurance for individuals and families
● Deductible options from $100 to $25,000
● Annually renewable medical coverage
● Maximum limit options from $1,000,000 to $8,000,000
● Renewable up to 36 months
● Deductible options from $0 to $25,000
● Coverage for the sudden and unexpected recurrence of a pre-existing condition
● Individual & family environmentally conscious short-term coverage available from five days up to two years
● Maximum limits from $50,000 to $1,000,000
● Green Travel uses the premium to purchase carbon offsets to help lessen the effects of your travel on the environment
If you have any questions over the travel insurance offered, please contact Blake Insurance Group today!
Summary
Service Type
Provider Name
Blake Insurance Group LLC
,
5315 E Broadway Blvd Ste 207
,
Tucson
,
AZ
-
85711
,
Telephone No.5203268945
Area
Description
We know that the reasons to travel abroad are many and varied – that's why our products are too. Our full-service approach to providing international medical insurance products includes servicing vacationers,